Meet the CEO: Katerina Giannouka to lead Jumeirah Group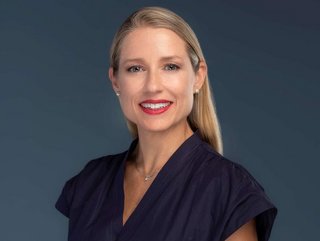 In a sector where there are 10 male leaders for every one female, Katerina Giannouka's appointment as the new CEO of Jumeirah Group is an important one
Jumeirah Group's appointment of Katerina Giannouka as its new Chief Executive is a key one. Not just for Katerina, a recognised and long-serving hospitality leader; or UAE-born Jumeirah Group. But for the entire industry.
Because while the hospitality industry is one of the largest employers of women today (57% female), when it comes to leadership, women hold just one position for every 10.3 that men occupy, according to the latest 2022 report by non-profit organisation Castell Project.
When Katerina joins global luxury hotel company Jumeirah Group as chief executive later this year (December 2022), she will become not only the Dubai-based Group's first female leader in its more than two-decade-long history, but one of few female chief executives in the sector.
Described by Amit Kaushal, Group CEO of Dubai Holding, which owns Jumeirah Group, as a "transformative business leader", Katerina comes to Jumeirah Group with more than 20 years of experience in business leadership, operations, hotel development, asset management and strategic advisory
She joins from Radisson Hotel Group, as President of APAC since 2017, where she led some 20,000 hotel employees, the execution of a five-year strategic and operating plan, and ultimately delivered unprecedented growth of nearly doubling the size of the hotel portfolio.
Prior to this, she led the APAC and China Development team of ultra-luxury Rosewood Hotels & Resorts, where she not only delivered growth, but also played a large part in supporting new brand development, corporate decision-making and strategic planning.
She also worked with Starwood for seven years, and is credited with leading Starwood's expansion in Turkey, and was responsible for underwriting for deals across EMEA for more than 40 projects.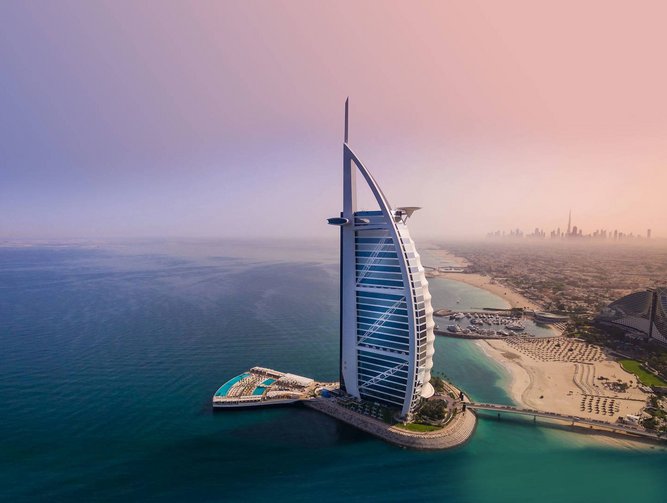 Jumeirah Group focused on global expansion
Katerina takes the helm of Jumeirah Group, which operates 25 luxury hotels with 6,500 rooms across the Middle East, Europe and Asia, from Interim CEO Thomas B. Meier, who was appointed COO last year becoming interim CEO last month following the stepdown of Jose Silva.
As CEO for the past five years, Silva helped aid the global expansion of the group during what has been an incredibly challenging period for the hospitality industry.
Under his tenure, the Group – which boasts some of the world's most prestigious properties including iconic flagship hotel Burj Al Arab – opened properties including Jumeirah Bali, Jumeirah Muscat Bay, and Jumeirah Maldives Olhahali Island. He also led the launch of guided tours at Burj Al Arab Jumeirah.
With Katerina's arrival, Meier will return to his COO role. Meier was brought into Jumeirah Group to aid in its expansion outside of the Middle East and will continue to help Katerina with the Group's global expansion plans.
"I am confident that [Katerina] will build on Jumeirah's incredible success story and lead the business to new levels of sustainable and accelerated growth across the world," Kaushal said in a statement.
Hospitality sector – female leadership roles increase from 2019
While senior leadership in the hospitality sector remains skewed in favour of men, the last few years has seen an improvement – in 2019, women held one leadership spot for every 11.2 men, while in 2022, it is one woman for every 10.3 men.
"We are seeing more women in senior executive roles, successfully advancing every aspect of their companies," says Peggy Berg, Chair, Castell Project, Inc. "There are more women on the podium, building their own careers and inspiring others. There are more women owners, including women of colour. Recognition of the value and importance of diverse leadership is now widespread, so we expect these trends to accelerate."
A firm believer that hospitality companies must commit to developing a pipeline of women leaders, Catherine Morgan, Board member of Castell Project, believes women leadership roles in the sector is important as it has a "vast and meaningful impact on a company's culture.
"They are more likely than senior-level men to embrace employee-friendly policies and programs, and to champion racial and gender diversity. Whether to help the bottom line, provide fair and equal opportunity, or maintain a balanced and effective strategy, companies will benefit from a diverse leadership team."
A new global initiative was launched in July to help support the advancement of women in leadership roles in the sector. A collaboration of 18 organisations, including Castell, the Women in Hospitality Leadership Alliance led by industry veteran Rachel Humphrey will pool collective resources to elevate women into executive leadership roles.
"By collaborating, we're able to advance all these efforts, which will move the needle farther and faster for our industry," says Humphrey.