MENAT behind on boardroom equality, but UAE leading progress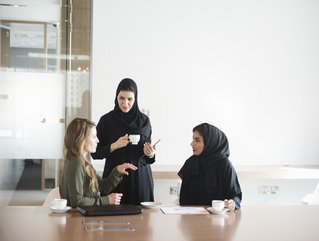 The UAE was the first country to institute a quota for women board directors in the region
A report from the Global Summit of Women says the MENAT region is the worst globally for female representation on boards, but progress is being made
When it comes to gender parity in boardrooms, the MENAT region is the worst performing globally, according to a new report, but countries like the UAE are showing clear leadership to address the inequality.
The report, published by the Global Summit of Women, covered 1,148 listed companies in 16 economies.
The results do not make positive reading, with women holding just 8.6% of board seats in the Middle East, North Africa and Turkey – putting the region bottom globally. The second lowest region is Latin America, with 14.5% of positions taken by women.
Putting that into global context, Europe hits 33% when it comes to having women on boards, US & Canada is not far behind on 32%, Africa is 19%, and Asia Pacific 16%.
The World Economic Forum (WEF) notes that emerging markets show a significantly lower share of women in boardroom positions, and that less than a third in Europe and the Americas reach the recognised 'target' of 40%. The EU has mandated this percentage for women in non-executive director roles by 2026.
What are the benefits of having more women in the boardroom?
The report highlights that most companies in MENAT do not recognise the importance of having more women in the boardroom. A majority 55.5% of the companies featured in the report have all-male boards. Diplomatically, the report authors state there is "ample room for improvement".
There is also a well-documented business case for more women in the highest positions within an organisation. A McKinsey report, for instance, stated that companies in the top quartile for gender diversity on their boards were 25% more likely to deliver higher than average profits.
A study by Credit Suisse found that companies with at least one female director had a return on equity that was 26% higher than companies with no female directors.
And in the UK, a study of FTSE350 companies by diversity consultancy The Pipeline showed organisations with more than a quarter of women on their executive committees saw a profit margin 10 times higher than those with no female board members.
It is not only about company profits and performance – Gen Z employees are much more inclined to work for companies that have diverse leadership, and an organisation's ESG credentials are increasingly under scrutiny by partners and investors.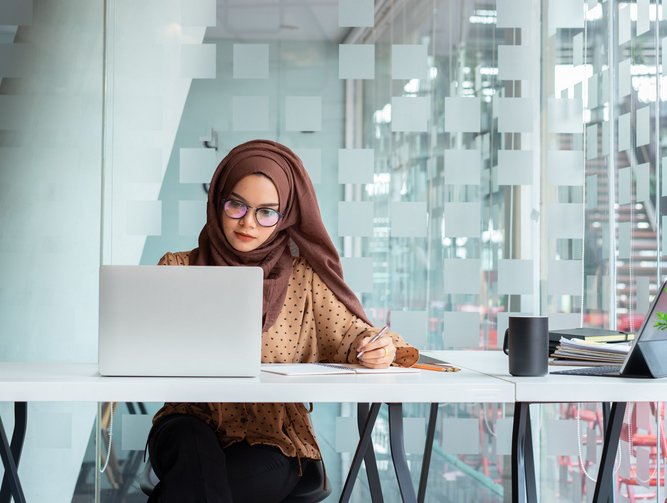 There is a well-documented business case for more women in the highest positions within an organisation
UAE leading the way in region for boardroom equality
It is important to recognise that MENAT is improving its position, with several governments taking steps to address the imbalance.
It states that although the region "pales in comparison to other parts of the world, it is important to recognise that its overall percentage is where other regions and some of today's top-performing countries were just over a decade ago".
As an example, Asia Pacific's percentage of female representation on boards has almost tripled in the last decade.
Many countries in the EU are setting themselves a 40% target for board diversity, with France currently leading the way, according to a recent report from Deloitte.
The MENAT report singled out the UAE, Egypt, Lebanon, Morocco, Tunisia, Bahrain and Turkey for making significant progress, with the UAE being the first country in the region to set a quota for women in boardroom positions. Listed companies have more than doubled the number of women on boards in the country since 2020.
Global Summit of Women President Irene Natividad said the UAE is the regional leader in advancing women economically and in leadership positions.
"Not everyone knows that women make up 50% of the UAE's Parliament or that 30% of the Cabinet is female, or that the UAE was the first country to institute a quota for women board directors in the region," said Natividad.