Deloitte, Nvidia open generative AI centres in Saudi Arabia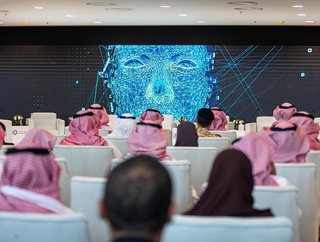 Saudi's AI agency SDAIA and Nvidia inaugurate Center of Excellence for Generative AI
Tapping into enterprise demand for generative AI, Deloitte and Nvidia both launch centres of excellence, as adoption of AI in the Kingdom picks up pace
It's been a busy week in Saudi Arabia's ambitious push for AI development.
First up, Nvidia – in partnership with Saudi's AI agency – inaugurated a generative AI centre of excellence along with an academy of AI.
Then, Deloitte Middle East launched a regional AI institute, with a focus on generative AI and machine learning, marking the first-of-its-kind platform in the region.
Both academies aim to promote the adoption of AI, in particular, generative AI, and support the country's ambitious strategies to make itself a global leader in the technology.
This comes as the adoption of AI by enterprises in the Kingdom continues to gather pace.
A recent ManageEngine study found nearly all (97%) business decision makers reported that their organisation had invested in AI an ML and are doing so for more than one use case, with 61% saying they are using AI to prevent cybersecurity attacks.
Deloitte's new AI institute to play crucial role in advancing capabilities
Global consultancy Deloitte is looking to be a major player in advancing AI capabilities in the Kingdom, with its new Middle East AI Institute, launched this week during Deloitte's Experience Analytics event in Saudi.
The first innovation platform of its kind in the Middle East, the Riyadh-based Institute is a "significant milestone in our journey to drive the progress of businesses and public sector organisations in Saudi Arabia and the Middle East through emerging technology applications", Yousef Barkawie, Middle East AI and data leader at Deloitte, says.
"It will play a crucial role in advancing AI capabilities and fostering a culture of innovation in the region."
The Institute will focus on research and innovation across industries, explores ways to leverage generative AI and Machine learning to enhance productivity and accelerate business, and develop tailored solutions to meet the needs of the Saudi market and wider region.
The academy is also committed to nurturing talent and creating opportunities for Saudi youth and plans to collaborate with the Kingdom's major universities to help students gain knowledge, skills and practical experience in AI.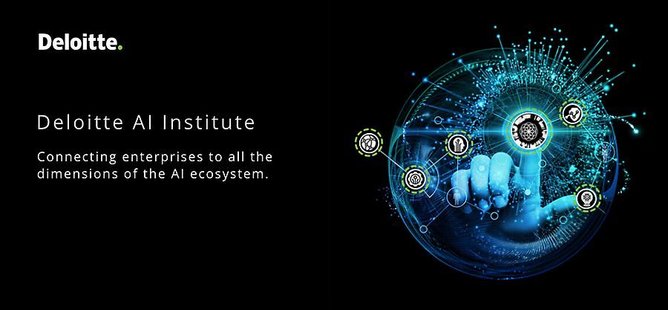 Deloitte's new Middle East AI Institute will explore ways to leverage generative AI and ML to accelerate business
Saudi AI authority and Nvidia offer training and research in generative AI
Also looking to help Saudis develop knowledge and skills in the field of AI and develop the use of AI across the public and private sectors is the Center of Excellence for Generative Artificial Intelligence, which was inaugurated this week in Riyadh.
A public-private partnership between global AI powerhouse Nvidia and the Saudi Data and Artificial Intelligence Authority (SDAIA), which leads the country's efforts in AI, the centre will focus on training and R&D, providing a platform for projects in Saudi and the wider region, as well as promoting the development of neuro-linguistic models and machine learning. This is where Nvidia's Institute for Deep Machine Learning comes in.
The centre also includes an Academy of AI, which will help Saudi citizens to develop their knowledge and skills in the field via specialised training programmes and courses for AI engineers, data scientists and researchers – and give them professional certificates. Among topics taught here are accelerated computing, deep learning, natural language processing, image generation, and large language models.
Along with the centre's opening, the partnership launched a beta version of its AI chat application, Allam, which is said to be the first in the country to include AI technology that can respond to Arabic queries.
These new generative AI-focused academies arrive on the Saudi scene as the technology picks up momentum globally. According to recent data from CB Insights, investors threw more than US$4.2 billion at generative AI startups in 2021 and 2022.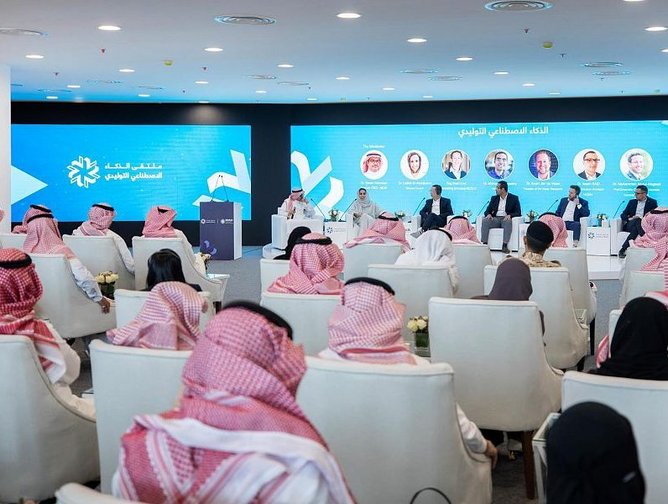 The Center of Excellence of Generative AI will focus on training and R&D
Saudi aims to be global leader in AI
The two centres also join a growing list of academies that are rolling out across Saudi, as the Kingdom looks to leverage emerging technologies to drive economic growth and diversification – part of its Saudi Vision 2030.
Amazon and Meta opened academies for talent development and the metaverse, respectively, earlier this year – with both marking firsts for the region.
In particular, Saudi has set ambitious strategies to become a global leader in AI and transform its workforce into a digital powerhouse, with the Saudi Data and Artificial Intelligence Authority (SDAIA) leading the country's efforts in this regard.
As well as aiming to attract US$20 billion investment in data and AI as part of the target outlined under the National Strategy for Data & AI, the country is looking to transform its workforce by training and developing a pool of 20,000 AI and data specialists and experts – of whom 5,000 will be equipped with strong skills and will be highly qualified in line with the strategy.
According to a PwC report, the Middle East is projected to accrue 2% of the total global benefits of AI in 2030, equivalent to US$320 billion. And Saudi set to have the largest gains during that period with AI contributing more than US$135.2 billion to its GDP.